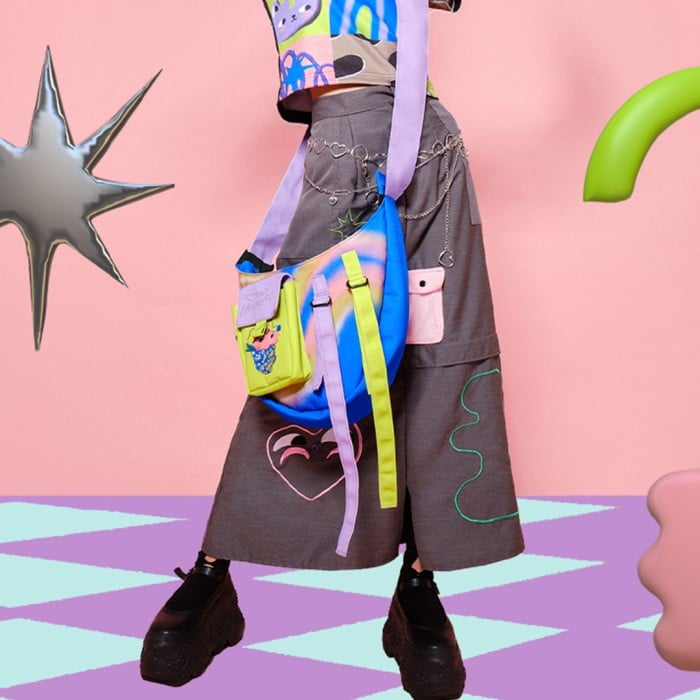 From the Heart Space collection in collaboration with multi-hyphenate artist Owi Liunic.
Slay all day with this U-bag sling, it fits everything and adds major vibes to your OOTD!
Features:
- High quality printed design on canvas.
- Size: 40x25x7cm, Sling Bag Strap: 75cm
- Made & design in our studio in Indonesia.
- Limited quantities to reduce waste.
- Cute packaging comes with the product.